Koichi Mitsudo, Yasuyuki Okumura, Eisuke Sato, Seiji Suga
Eur. J. Org. Chem. 2023, e202300835.
DOI: 10.1002/ejoc.202300835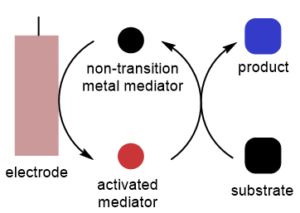 The review on electrochemical organic synthesis, focusing on the indirect electrolysis using non-transition metal mediators,  has been accepted by EurJOC and the accepted article has been published in advance! The frontispiece was drawn by Mr. Okumura.